Product Video: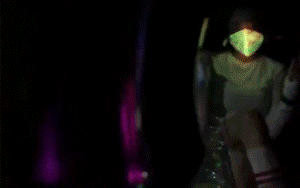 White Light Up LED Face Mask Luminous 7 Color LED Mask (USB Rechargeable)
Code: LED_FACEMASK
---
---
Volume Price Table
Quantity
Price
1-3
$19.99
4-6
$16.99
7-11
$14.89
12-71
$13.89
72-143
$13.44
144-287
$12.89
288+
$11.99
---
Product Description
•••••
White Light Up LED Face Mask Luminous 7 Color LED Mask (USB Rechargeable)
Now you can be Super stylish and Safe & Protected with our New
White Rechargeable Luminous 7 Color Light Up Face Mask
! This Fun LED Light Up masks have a pleated design with fiber optics intertwined into the fabric to create that luminescent starlight quality. Bright enough to be an instant hit in any crowd, environment, or event, whether it's a small get together, to parties and raves, Halloween, or even going on a night run, but not too bright to be blinding. Super Great fun for all ages.... Great
Halloween Light Up Mask
for Trick or Treating too! Stylish and Keeps you safe! ;)
These
LED Face Mask
fits comfortably over the lower half of face and is secured in place via elastic ear straps. Comes with a USB charging cord and a super convenient tote carrying bag, to carry with you wherever you go.
This
LED Light Up Mask
is USB rechargeable.
To Activate your
Light Up Face Mask
, Press the POWER button located on the left side of the mask. POWER button can be hidden in a small pocket inside the mask. Cycle through (11) Fun LED functions:
(7) Steady color combinations
(4) Flash / Color Changing combinations
These Light Up LED Masks are great for:
Great for...
- Night Running
- Dancing
- Raves
- Clubs
- Parties
- Festivals
- Concerts
- & More.....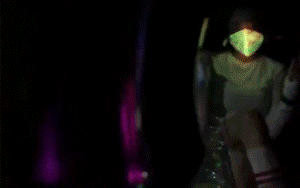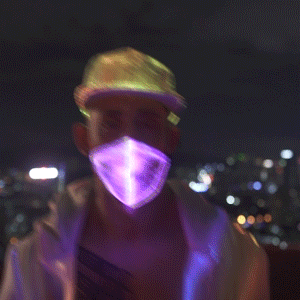 Caring for your product: Spot clean or scrub with a wet towel/small toothbrush if necessary! (do not knead or twist). Keep the battery away from water. Gentle and cautious HAND WASH ONLY. Hang dry in a ventilated place and do not use a dryer or iron.

#ledmask #ledfacemask #lightupmask #lightupfacemask #ledravemask #lightedmask #ledpartymask #halloweenlightupmask #halloweenmask