Flashing Silver Sequin LED Gloves - Multicolor (One Pair)
Code: MITT_SS
---
---
Volume Price Table
Quantity
Price
1-4
$11.99
5-11
$10.99
12-24
$9.99
25-49
$7.99
50-99
$7.49
100-199
$6.99
200+
$6.49
---
Product Description
•••••
Flashing Silver Sequin LED Gloves - Multicolor (One Pair)
(aka Michael Jackson LED Gloves)

Throw on a pair of Light Up Gloves with Silver Sequin and put your hands in the air!
This Super HOT light up accessory can be worn at any night time event, party or parade.
Great for New Years Parties, Raves, Concerts, and More!
An array of LEDs will light up each finger and thumb, for an amazing light show!

Grab Your Pair of LED Flashing Silver Sequin Gloves for New Years,
and Be the Center of Attention!

Instructions: Light Up LED Gloves are Activated by pushing a button located in the battery pack on the wrist.
Choose from a variety of colors and speeds.
The velcro pouch makes it easy to open and access the ON/OFF button or change the battery.
Check out more Light Up Gloves HERE!

Multiple Colors:
- 3 colors in each fingertip (red, green, and blue)
- Includes 2 CR2016 Lithium batteries. Batteries are Replaceable
Run time is determined by mode. Generally 8+ hours.
Don't Forget To Purchase Extra Batteries for your Silver Sequin Light Up Gloves HERE!
- One size fits most (excluding very large or very small hands)
- Stretchy, breathable material allows maximum comfort
- Stand out! Be seen over 1/2 mile away.
- Make crazy tracing patterns with your hands in the dark


Flashing LED Silver Sequin Gloves - Are Now AVAILABLE in the All New ELITE LED Glove Design!

To Learn More about the New Redesigned Robust ELITE Version LED Gloves, Click HERE!

With a Brand New Elite Robust Controller Box, Pull Out Drawer for Batteries,
and Durable Switch to Activate Your Multi-Mode Strobes!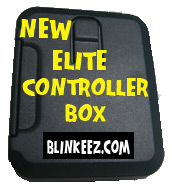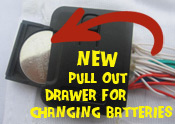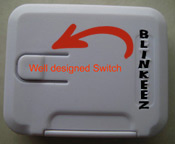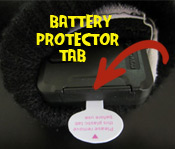 Great For Halloween, Raves, Parties, Festivals, BBQs, Camping, Theme Parks, Vending,
Dance Routines, Cheer, Light Shows, Vending, and Much Much More.

NOTE: This item is sold in pairs. Buying 1 piece means you are buying 1 pair.
Example - order 12 pieces to receive 24 individual gloves.
The sequins are on the top of the glove only.

Don't Forget To Order Extra Batteries,
So You Can Keep Your Gloves Running Strong all Night Long!