Product Video: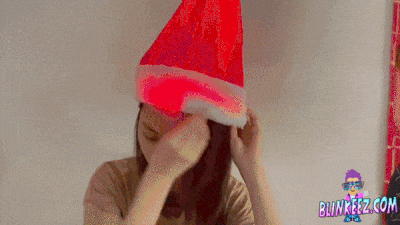 7-Color Led Fiber Optic Santa Hat Light Up Christmas Hat (Rechargeable)
Code: SANTAHAT_FO
---
---
---
Product Description
•••••
7-Color Led Fiber Optic Santa Hat Light Up Christmas Hat (Rechargeable)
These Brand New LED Fiber Optic Light Up Santa Hats for 2021 are Out of this World! Each Fiber Optic Santa Hat puts on a Dazzling light show through the Fiber Optic Material that these Santa Hats are Made Off, by emitting 7 Various led colors through multiple strobes that can be accessed by the click of a button, on the base of the hat. No need for Batteries, each Fiber Optic LED Light Up Santa Hat also comes with its own Rechargeable cable, so you can recharge it before you need it for that next Chrstmas Party or Gathering and be the Attention Grabber of the Event!

These LED Fiber Optic Santa Hats are great for Christmas Time and New Years Events, and can be used for all kinds of social events around the holidays. Also great for night clubs, bars, raves, dance events and so much more. These Fiber Optic Light Up Santa Hats also make great gifts for your friends and loved ones around the holidays, sure to make them Smile!

We only have a Very Limited Supply of these Fiber Optic Santa Hats for the Holidays, and we are likely to run out this product is so hot and in demand, since it was just released this year. So Pick Up One or a Couple Today, before We Sell out!

To Activate your Fiber Optic Santa Hat, Press the Black Button located on the inside of the Santa Hat. Cycle through Multiple Strobe Functions to pick the one you desire.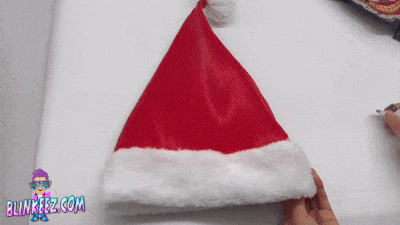 Product Information:
Size: One size fits most!
Material: Optic fiber
LED Color: 7 lighting colors
Function: 11 Lighting Modes
Battery: Rechargeable (included cable)
* Charge Time: 1-3 hours Run Time: 6 Hours+
Don't Forget To Check More Light Up Christmas Hats HERE!