Product Video: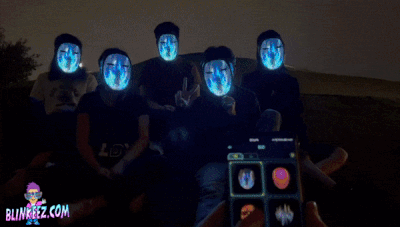 SHINING MASK Halloween LED Mask App Controlled Programmable Halloween Mask, Cosplay Mask, Rave Mask
Code: SHINING_MASK
---
---
---
Product Description
•••••
Shining Mask Halloween App Controlled Programmable LED Halloween Mask, Cosplay Mask, Rave Mask


Shining Mask
, New for 2021 - is a Full LED Face Mask Design. T
hese Halloween Shining Masks are like nothing you've ever seen! The

LED Programmable Shining Mask

can interchange, 45 Animation Mask Designs, and 70 Static Mask Designs to your Full Face Mask through a Bluetooth Enabed Programmable App on your Phone. You can even Upload your own Designs, or Even your Own Face, through the "Upload" Option in the Shining Mask App. The

Brand New 2021 Halloween Shining Masks

is the most innovative and technology advanced

Halloween LED Mask of 2021

, and Beyond!



Product Info:

Product Name:Shining Mask, Cosplay Mask, LED Luminous Mask
Color: Black

Material: ABS+PVC lens+Silica gel

Edit Mode: Bluetooth Mobile APP (Shining Mask)

Charging Type: USB Port - Rechargeable

Occasion: Halloween/Cosplay/Masquerade/Party/Concert/Rave

Product Demo -

Change Mask Faces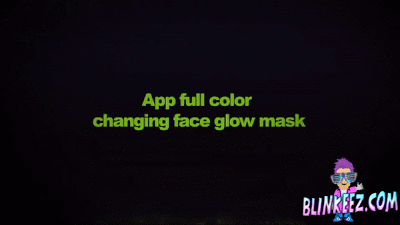 Lots of Designs to Choose From: Static & Animated, or Upload Your Own!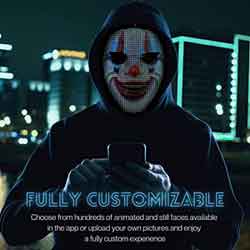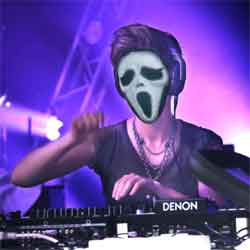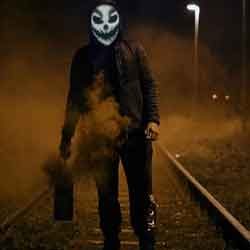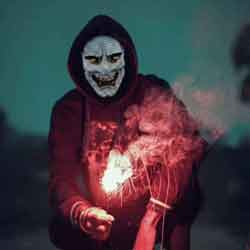 Product Specifications:

- Battery - Rechargeable (Rechargeable Cord Included): Battery Capacity is 2000mAh (5V).
* Long Life Battery, up to 500 Cycles or more.
* Charge Time: 5 hours / Usage Time: Approximately 8-12 hours depending on usage.
* The screen will show the charging status when charging, when finish charging battery icon will display "full" .
- This product needs to be used with the Mobile Phone APP (Shining Mask).
Controlled by APP: Connect the Shining Mask to Smartphone via Bluetooth, support Android and IOS phone system, customize text display, easy to control
- Charging the LED Message Mask is super simple with USB Cable (provided) and Lithium Battery Power Supply.


How To Use the Shining Mask:

- To Power "ON", Hold Button at the Top of the Mask for 3-5 seconds.
- To Power "OFF", Hold Button at the Top of the Mask for 3-5 seconds.
- Shining Mask App can be downloaded with the QR code included, or buy Searching "Shining Mask" in Apple App Store or GooglePlay store.
- The Shining Mask App controls MOST of the Mask features.
- Mask can be used without App but only preset features will be available, and you can scroll through Mask faces through button on Top of Mask, without App usage.
- Sync the mask to the phone: Make sure the mask in powered "ON" and your Bluetooth connection is active on your phone. Connect Bluetooth through the app only.
- In the "Shining Mask" App, choose between: Text uploading, 70+ preset animation gallery, DIY to upload your photos, or the Sound Active music mode, Lots of options to choose from. App is constantly updated with New Designs regularly too.

The
LED Halloween Shining Masks
are very suitable for Halloween, Halloween Costumes, Halloween Parties, Halloween Pranks, Cosplay, Raves, Christmas Events (their are even Santa Faces in the app), Burning Man, EDC, Carnivals, Concerts, Festival Events, Mardi Gras Events, Birthday Parties, and many other occasions. This LED Light Up Shining Mask is the coolest gift, and your friends or family will surely be pleasantly surprised when they receive this mask, and start to play with all the fun and amazing features within the Mask and the Shining Mask! It is the most innovative and technology advanced Halloween LED Mask of 2021, and Beyond! So Don't Wait to Order, Because Supply runs out regularly!


Comfortable to Wear:
-- The Halloween Shining Mask is made of, ABS plastic, PVC lens and healthy silicon, soft and comfortable, fit and durable. Shining mask with an adjustable strap, open and close freely, easy to wear. Soft and comfortable, one size fits most!

What's Included in the Box: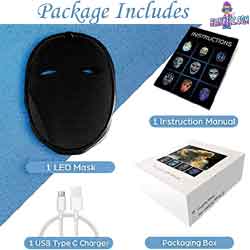 Each Shining Mask comes with:
1 x LED Shining Mask
1 x USB Cable
1 x User Manual/Instructions
All Shining Mask Features:
1. 45 dynamic patterns + 70 static pictures can choose, catch all eyes on you anywhere.
2. Support gesture sensing, you can change different patterns through gesture sensing.
3. LED battery is hidden inside the controller, charge mask by a USB cable, no more accessories, no batteries needed.
4. Built-in 2000mAh battery, fully charging takes 5 hours, luminous mask can continuous work 8-12 hours.
5. RGB full color changing, edit the text you want to display and set it to any color you want.
6. Support mobile phone photo upload, any pattern you want can be displayed on the mask.
7. Support music rhythm mode, when playing music in the APP, the mask will follow the music rhythm.
8. This high technology LED Full Display Shining Mask is perfect for Halloween, Costume Parties, Cosplay, Masquerades, Christmas, Raves, Mardi Gras, Rave Festivals, Carnivals, and so much more.
** When you first receive your

LED Shining Mask

, If you can't Turn ON, It could be the mask is out of power, or low on Power. Go ahead and Charge it, and then should Turn ON!
** If you do not use it frequently, please charge it once every 2 months to avoid battery damage.
** Please DO NOT WASH Mask, due to Electronic components, use Cool Cloth to spot clean, if necessary.
Shipping & Transit Time:
---> Due to Extremely High Demand on Our these
Shining
Masks
, Shipping Time can have an Estimated Delivery time of 12 - 16 Business days on this product. If you need your
Shining
Mask
quicker, please choose
PRIORITY MAIL OR EXPEDITED
Delivery Option on your order. We Guarantee All Orders Placed by October 25th, in time by Halloween! ;)
**Our

Shining Face Masks

are not intended to act as a medical device or to be a substitute for any other medical product. We make no warranties, either express or implied, that these masks prevent infection or the transmission of viruses or diseases, including, but not limited to, Coronavirus (COVID-19). Please note this item is NOT returnable due to sanitary reasons, unless it is received defective, and notified within (3) Business Days of Confirmed Delivery. We check all of our Shining Masks prior to shipment to ensure it will Arrive in good working order.
**
If you have any Questions about your LED Shining Masks, Please feel free to Contact Us, we will reply to you usually within 24-48 Business hours.**